Prince Sil
From the land of rope trick comes another great illusionist – Prince Sil, a true standard bearer of a great Indian tradition.

Not for him the mere sleight of hands. All his acts are a unique blend of imagination and illusion, conjuring a world of magic that leaves audience mesmerised. Some of them are his creations, never seen before. His dare devil act of Catching the Bullet with the real gun is a mind blowing act no other magician in Asia could match till date.

From night club to stage, Prince Sil has earned kudos from the discriminating audiences all over the world. His patrons include ministers, ambassadors, consuls, high commissioners and other VIPs.

A great exponent of theme magic, Prince Sil has crafted special programmes for the leading Corporate like British Airways, Phillips, Air India, Mercedes, NIFT, GAIL and IOL.

Performing since 1969 as a specialized performer for 'Floor-shows" at Star Hotels and Night-Clubs, Prince Sil is now legendary in the field of Indian Magic. As a creative performer, he designed and created many uncommon magical items which have been appreciated by the magic-world. Prince Sil has been dazzling his audiences for the past 48 years with his unique blend of mysteries from the Orient, baffling effects and hilarious comedy.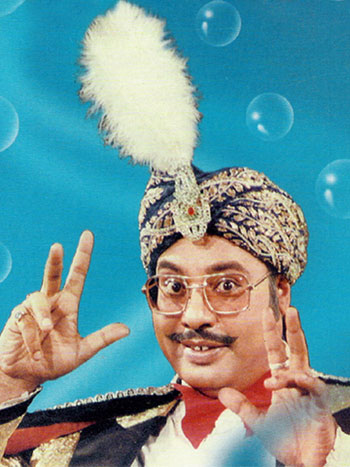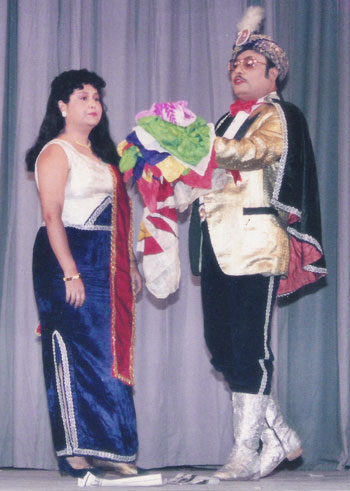 One such is his, "Bullet Catching Act". He catches a marked Bullet fired from a gun. This act killed several magicians all over the world. Prince Sil is the only Asian performing this rare act among a few magicians in the whole world. Yorkshire Television Company came to Kolkata to shoot "Bullet Catching Act" on behalf of Discovery Channel which was featured in their programme, 'World's Best Illusion'.

Apart from Bullet Catching Act he has designed several other rare illusions using guns and revolver. One such is 'Russian Roulette', followed by 'Shooting through the Girl' and few other gun acts which have created sensations equally like his feature act bullet catching. He also appeared in major TV networks including STAR, ZEE and Doordarshan. His stature as a performer also finds reflection in the rave reviews in all the leading dailies and magazines.

Prince Sil believes that India is the source of magic in the world. Magic was invented in India thousand years ago. Gradually it has spread all over the world and became popular. Magicians Prince Sil and few others have been doing their best indulging, science, technology and trick to get a fine blend to enchant and mesmerize the audience.


Prince Sil is a favourite at corporate functions and family events. He is also specialized for "Theme-Magic". Working on the themes of Corporate Houses, he used his magic for Product Launching, number of times. There are top-class corporate concerns like "British Airways", "Air India", "Exide", "Cadbury's", "Phillips(I)", "Mercedes Benz", "United Bank of India", "State Bank of India" and many others who had invited Prince Sil for his magic performance.

The "Mercedes 'C' class", car was launched through his magic. The car appeared and disappeared out of thin air with the occupants, in the crystal room of Taj Bengal.

He has been awarded with the prestigious "P.C. Sorcar Award", twice, from The All India Magic Circle in 1984 and again in the year 2016 by The Illusion or Reality Magic Research Society headed by P C Sorcar Jr. for his creativity in magic. Researching on Indian Magic, he has discovered many missing links of the lost art. He performs with his family in which his wife Jaya is the Chief Assistant, followed by his daughter Roshni who is also a performer.

His magic was telecast by Star, BBC, Sony and other channels during the "International Magic Convention" in 1997, in which he represented West Bengal. Prince Sil was the most talked about performer in the convention and had the headlines in leading newspapers.

He was awarded and felicitated by the Hon'bale Chief Minister of Kerala Mr. Oman Chandi in Thiruvananthapuram (Trivandam). He was invited to Thiruvananthapuram again to inaugurate The World's First Magic Museum 'Magic Planet' through his Bullet Catching Act. This is a rare honour for a performer. His performance on this occasion was declared as 'The First Shot' of the Magic Planet. He also toured Far East with his grand show. He makes his home in Kolkata, India and has performed thousands of shows for all occasions.